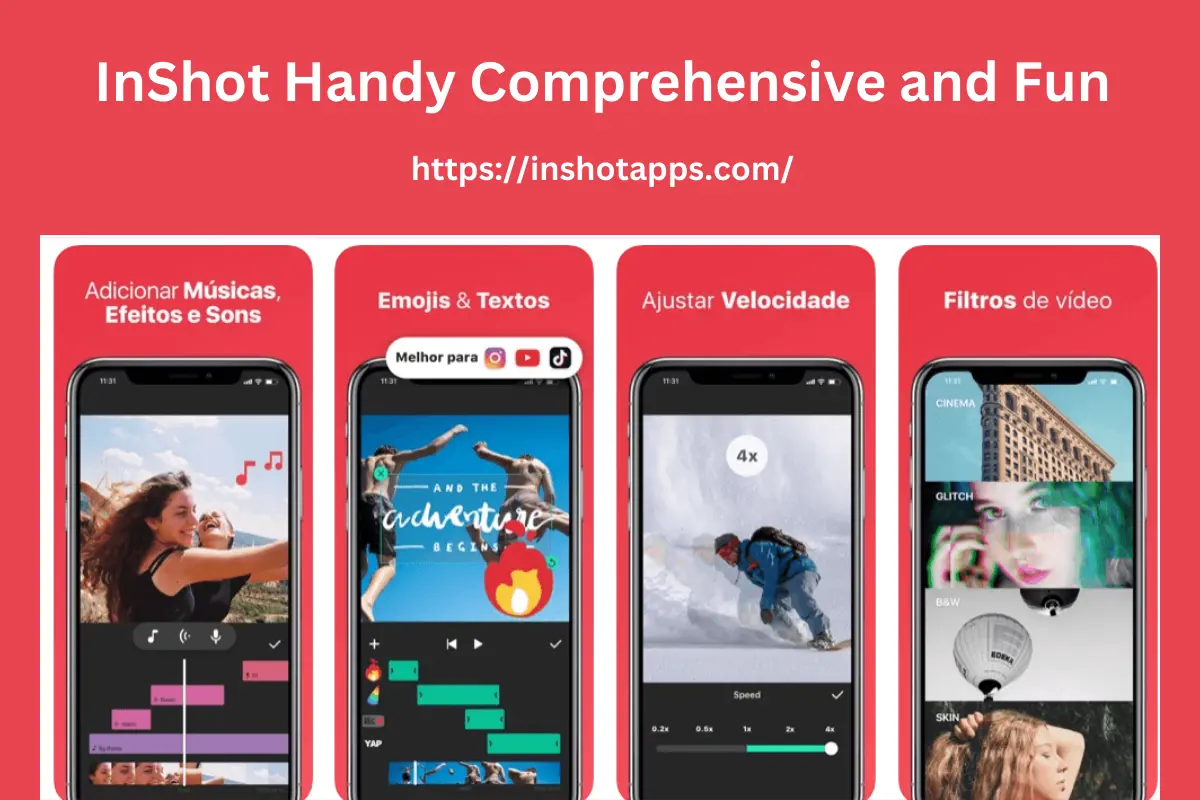 "InShot" is being developed by a Chinese company. The Inshot apps are designed for editing video and photos. There is a growing desire to share photos and videos on social media sites like Instagram, YouTube, Facebook, and Snapchat. Using the InShot editing app, you can add music, text, and stickers to a video. The app supports flipping and rotating videos, as well as merging them. It also comes with fast/slow motion features .
By using the InShot editor; you can crop and export videos without losing quality; by clicking a single button, you can share on social media and edit them to add music and videos.
Inshot offers various tools and filters for creating, editing, and personalizing phone videos in its free version. In instashot, you can also make your video more fascinating by adding additional effects.
Features
With this app, you can apply professional filters and effects to create eye-catching pictures.
What is In Shot video editing basic?
We can combine, crop, reverse, and modify ratio or speed in basic video editing. Another option is to create a presentation using your photos.
Advanced video editor
The editor includes keyframes, chromakey, masking, mixing, color picker, voice changer, and more complex effects.
Canvas & Background
you can also change the background colour and adjust the aspect ratio for the video. For example, Instagram's aspect ratio is 1:1, TikTok is 9:16, and YouTube is 16:9.
Video Speed Control
With video effects, you can adjust video speed.
Slow-motion, speed-up videos and freeze special moments.
Video Converter & Photo Slideshow Maker
Easily convert video to MP4 format and Free video cutter app. Photo slideshow maker & you can merge photos to create a slideshow with music for inshot. Mix photos with videos, and you can add a custom photo cover for the video.
PROS and CONS
FAQS
The bottom lines
InShot can continually enhance user experience by releasing and updating new versions. With InShot, you can start taking pictures right away. It can help you learn the basics of video and picture editing quickly. If you have any question comment in the below box